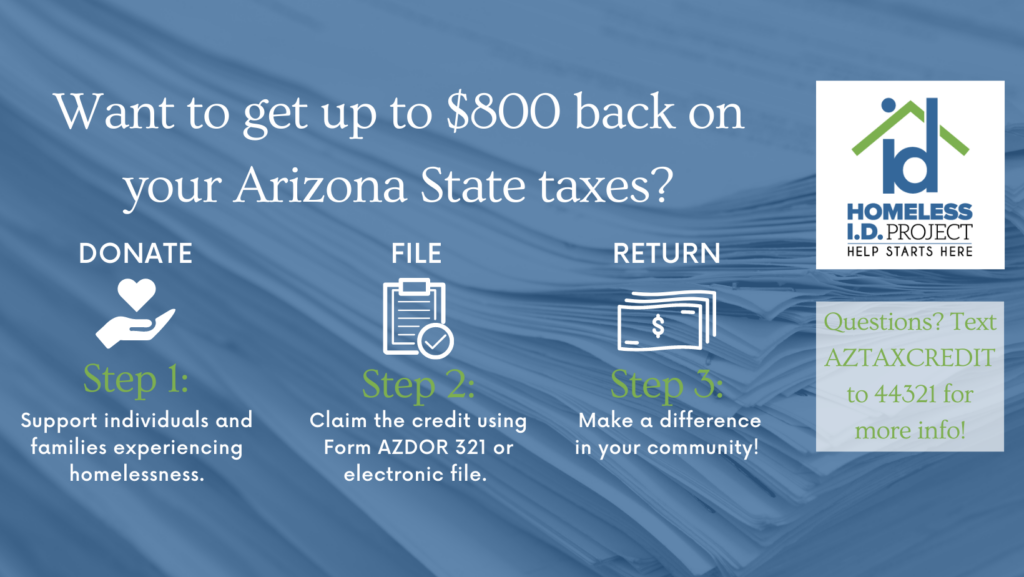 A $12 donation will help one individual obtain an ID that enables them to get housing and a job to end their homelessness.
Have you used your state tax credit?
How does tax credit work?
Couples are eligible for a Tax Credit contributions of up to $800, while individuals can contribute up to $400.
Click on the video above for details.
Use form AZDOR 321 to claim your tax credit (our QCO number for the tax credit is 20296)
Support the SafeWallet Program
Individuals experiencing homelessness are frequent victims of theft. Typically, property and valuables are carried in a backpack or other small bag and when that is stolen it begins a ripple effect. The loss of ID and other documents prevents individuals from moving forward. Gaining employment, housing and health care are impossible without an ID. SafeWallets allow those living on the street to keep identification documents safely around their neck, hidden from public view. Please help us by providing a SafeWallet to our clients so they can access the resources they need to change their lives.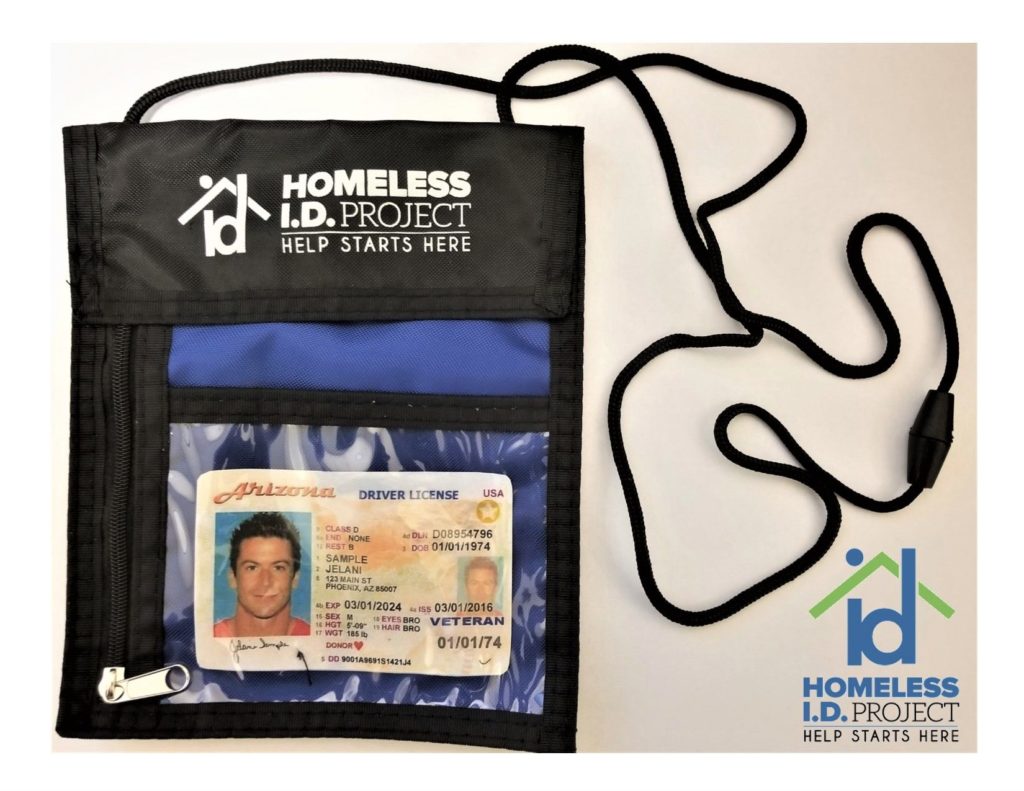 Homeless ID Project
PO Box 13027
Phoenix, AZ 85002