Remote Service Advisory
Due to COVID-19, we have suspended in person services. Instead, we are providing services via phone and email. 
Please contact us at one of the numbers below for an appointment:(520) 269-8091          (602) 223-3427          (928) 458-0001
Or you can reach us via email at info@azhomeless.org. 
 It is unlikely we will answer the phone when you call but we are committed to a maximum 24-hour turnaround time. Please be sure to provide your name, return contact information, and the service needed.
If you would like a printable version of this information,
click here
.

Please contact us to learn more about Homeless ID Project and our service to homeless and disadvantaged populations.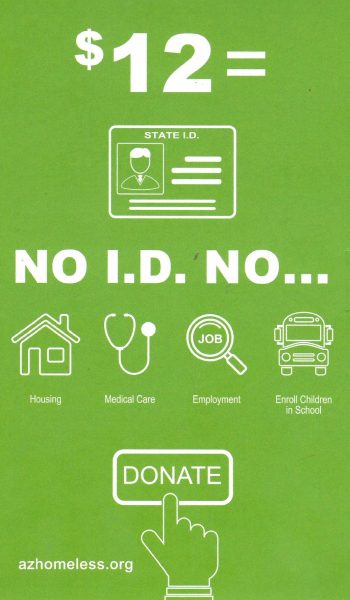 If you need assistance with a service provider, click below.